Brian McGregor, PhD, Treasurer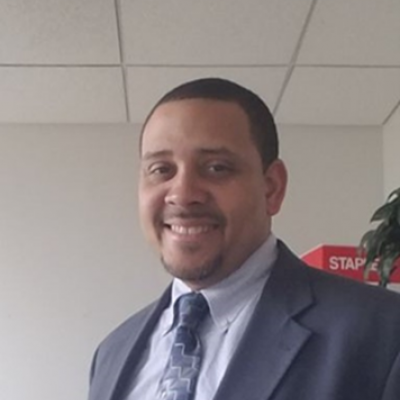 Biography:
Dr. Brian McGregor is an Evaluator in the Department of Community Health & Preventive Medicine and an Adjunct Clinical Assistant Professor in the Department of Psychiatry & Behavioral Sciences at the Morehouse School of Medicine. He is also the owner of McGregor Research & Consulting, LLC which offers a range of clinical consultation, research, and program evaluation services, including needs assessment, process, and outcome evaluation, with a focus on educational, health, and criminal justice initiatives.
Dr. McGregor earned his bachelor's degree in Psychology from Morehouse College and completed his master's and doctorate degrees in Clinical/Community Psychology from the University of South Carolina. He served as a clinician and supervisor of mental health services in correctional facilities in the state of Alabama from 2006 – 2008.
His clinical and community-based research and evaluation work examine challenges and innovative solutions to health inequity and social injustice at the intersection of behavioral health and the criminal legal system. Dr. McGregor is a frequent public speaker, addressing lay and professional audiences on a variety of issues including self-care, mental health disparities, health equity, cultural competence, racism, and justice reform, He serves on the boards of various local and national organizations, including Physicians for Criminal Justice Reform, where he is a founding member, the Georgia Prevention Project and Foreverfamily, a non-profit organization serving children and families with incarcerated parents.
| | | |
| --- | --- | --- |
| Morehouse School of Medicine | Health Policy & Leadership Fellowship, Satcher Health Leadership Institute | 2010 |
| University of South Carolina | PhD, Clinical/Community Psychology | 2008 |
| University of South Carolina | MS, Clinical/Community Psychology | 2003 |
| Morehouse College | BS, Psychology | 1998 |